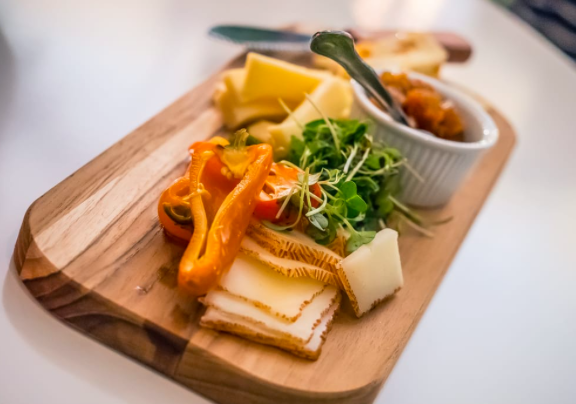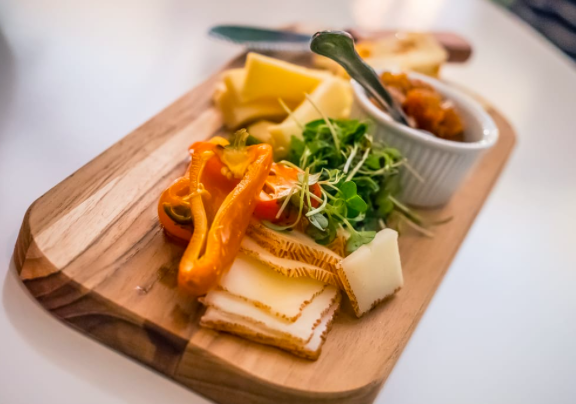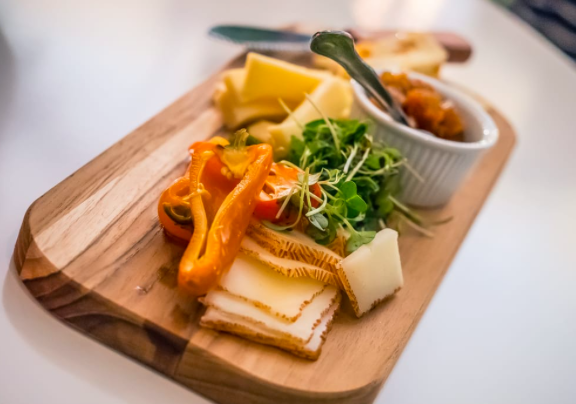 Thanks to 'Gossip Girl', Blair Waldorf and Serena Van Der Woodsen have given us the ideal brunch setting: endless, mimosas, delicious cuisine, and always dressing to impress. In other words, if you're not brunching on the weekends (and taking Instagram-worthy pictures of your food), you're doing it all wrong. From avocado toast to omelets that'll make your mouth water, to enjoying coffees or mimosas at your local café, brunch is everyone's favorite. Coral Gables, known for its beautiful scenic drives and the iconic Miracle Mile, is also home to some of the best restaurants for brunch. Below is a list of five restaurants in Coral Gables that'll make you wish it was acceptable to have brunch for every meal:
1. Threefold Cafe
With two locations, there's no excuse to not stop in for brunch. From some of their favorites on the menu like the Smashed Avo or the Big Bad Aussie, to their eggs, omelets, and waffles, you won't be disappointed. Serving breakfast all day and every day, as well as using local produce like Panther Coffee, Zak the Baker, and more, Threefold Café is a must brunch stop for any occasion.
2. Tap 42
Bottomless brunch: two words, sixeen letters, say it and we're yours. From savory appetizers like Bacon and Sweet Corn Guacamole and Spicy Tuna Tartare, to delicious meal options like The Hangover Part II (sunny side up egg, smashed avocado, white cheddar, truffle aioli, toasted challah bun), Chocolate Banana French Toast (challah bread, dark chocolate, fresh bananas, warm maple syrup, and powdered sugar), and the "Gastrogrub" portion of the menu, there are plenty of mouthwatering options for whatever you're in the mood for.
3. Angelique Euro Café
Around Europe in one sitting. If you want a little taste of the European lifestyle as you brunch, Angelique's is the place to go. With a weekend brunch menu of our dreams, be sure to enjoy some of their "neighborhood favorites" like the Croque Madame, Brunch Charcuterie, or Duck Hash.
4. Swine Southern Table & Bar
Giving a twist to the home cooked meals we know and love of the South, Swine Southern Table and Bar serves customers nothing but the best. Their menu gives options to many tasty appetizers and sides, but if you're looking for that little Southern flare in your meal, be sure to try the Swine Burger, Pulled Pork 'n' Eggs, and Mama's Pancakes. You'll leave wishing your home cooked meals were as good as this.
Courtesy of Loren's World
5. Chef Sucre Café
If you've ever dreamed of enjoying a croissant and sipping your café au lait as you admire the Eiffel Tower, Chef Sucre Café will make your dreams come true (well, at least the food part that is). A quaint little French Bistro with a Latin touch, Chef Sucre Café's menu doesn't disappoint. From delicious bistro coffees and one of a kind breakfast concoctions like Sucre's Egg Soufflé (veggies, ham, cheese – all served with a croissant) or the Croque Monsieur, to gourmet sandwiches like Ralph's Italian Slider and Mr. Cuban, Chef Sucre Café is the closest we will ever get to our Parisian dreams. Only open for Saturday Brunch!
6. The Local Craft Food & Drink
You would be missing out if you didn't try The Local at least once (but you'll end up coming back every Sunday). Serving up Southern style Sunday brunch, you won't be able to resist pairings like Hot Fried Chicken Oysters and Sweet Potato Pie. Other favorites include Hen & Dumplin's and Lamb Belly Pastrami. Because work doesn't start for another 24 hours, take a look at their craft cocktail menu and end the weekend with a bang.
7. The Seven Dials
The neighborhood English eatery has quickly grown into one of the best restaurants in Coral Gables and because of this, it would be a shame to miss out on their unique Sunday Brunch. Must try's are their Full English Breakfast (because, duh), chorizo scramble, and their fish + chips.