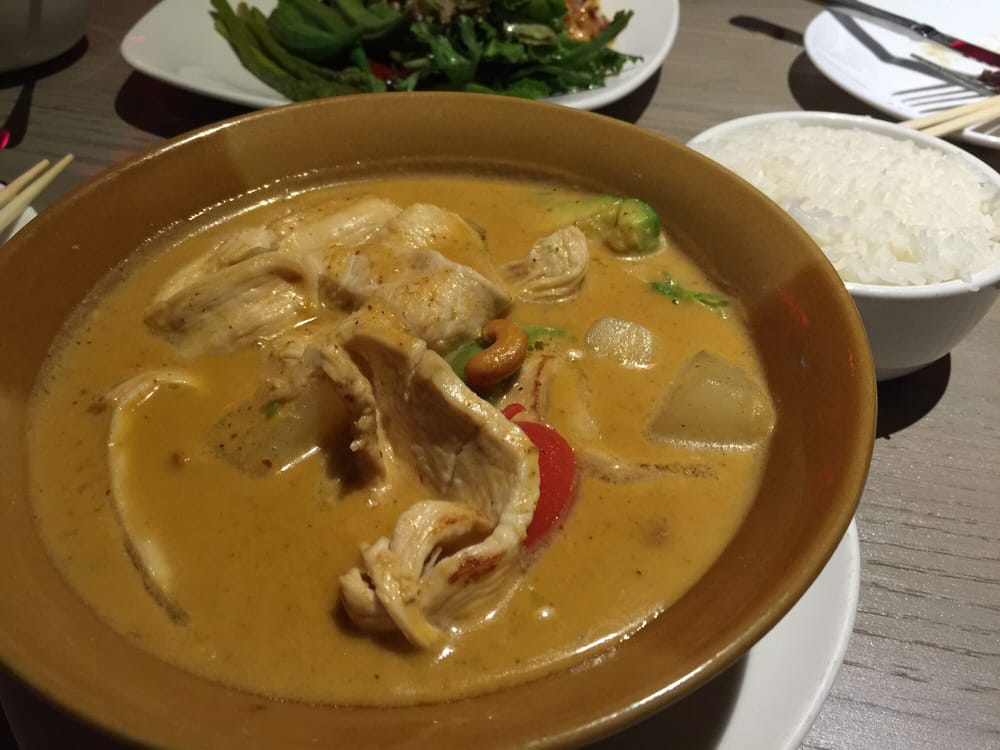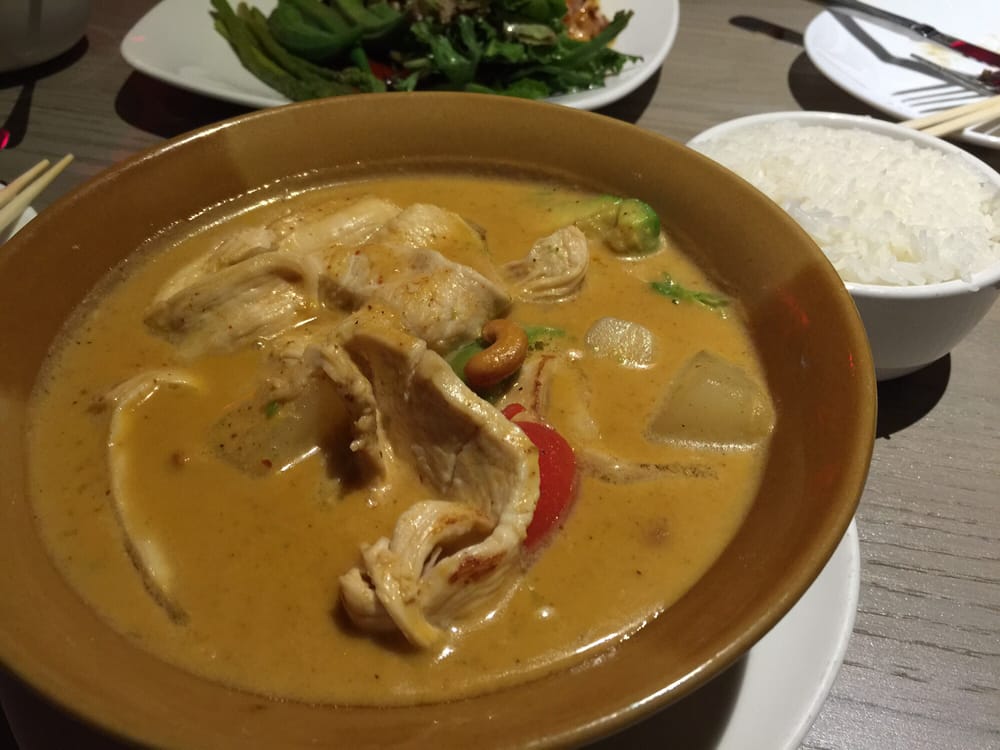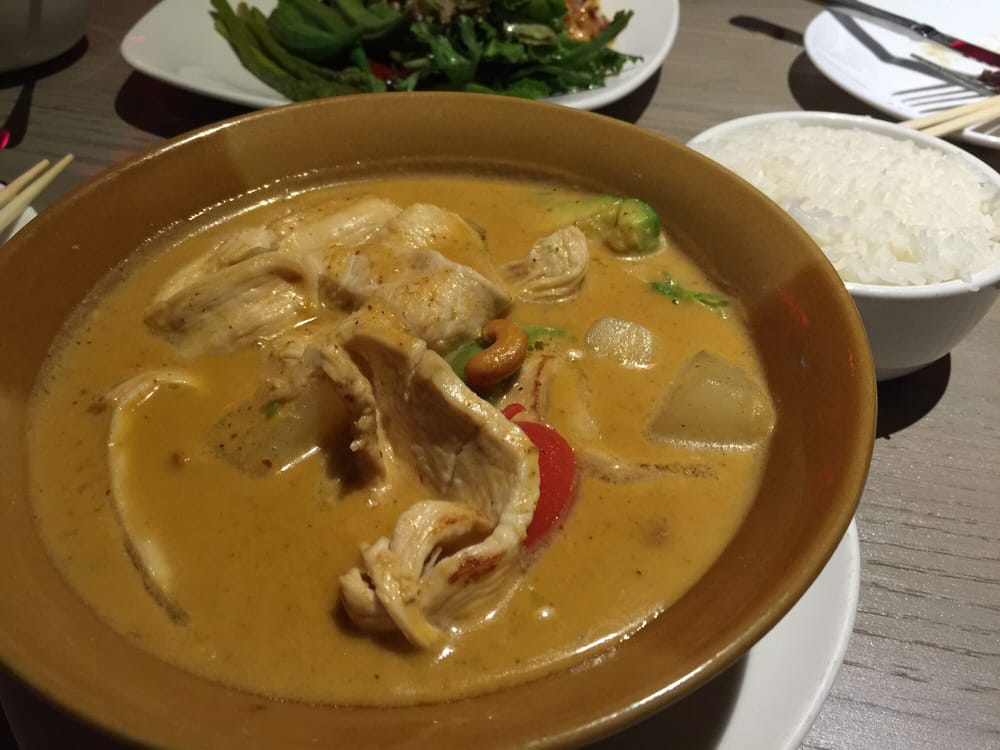 Whisk is an unexpectedly fantastic restaurant located on a side road near Sunset Place. The trendy, upbeat ambiance and daily specials make every visit unique. Whisk Gourmet is truly what the name states: gourmet. The chef never fails to surprise you with unusual ingredients in each dish. There is a standard every-day menu with items such as fried green tomatoes, a pulled pork burrito, ½ of a chicken, and a variety of salads (and more). If you are a burger fan, Fridays are definitely your days to go to Whisk because that's burger day! Each Friday at Whisk is blessed with a to-die-for burger prepared differently than any way you could envision and stuffed to the max. The burger most closely related to a standard burger is the Black and Blue Burger, which has savory gorgonzola cheese, melt in your mouth bacon, and a juicy burger paired with sweet onion jam all held together by a golden brioche bun. The crunchy house made chips are a delicacy as well. Try this hidden treasure next time you're in the area, you won't regret it.
Courtesy of Whisk Gourmet
TACOCRAFT TAQUERIA & TEQUILA BAR
1.3 Miles
Start off your week with $5 mason jar margaritas on Margarita Monday and then $3 tacos, $4 beers, and $6 margaritas all day on Taco Tuesday! What more could you ask for? There are 11 taco options, including everything from fish to meat to vegetarian options, as well as daily specials such as the octopus and duck confit tacos, to name a few. The chips and salsa trio is a great starter because the chips come to the table directly from the fryer so they are perfectly warm and the salsas are made with fresh, local ingredients. Another good choice are the short rib nachos, but be careful when you order these. It is a huge portion and might be a little hard to overcome without splitting between two other people. Apart from the food, Tacocraft opens its doors fully so the inside and outside feel connected with lively music and matching artistic décor. The mural on one of the walls, painted by a local Wynwood street artist, includes both Mexican traditions and symbols, as well as modern Miami twists to increase the trendy, urban vibe.
THREEFOLD CAFÉ
1.0 Miles
The smaller its two locations, this café is one of the most popular spots to get avocado toast and other breakfast items in Miami. The Aussie owners wanted to bring trendy Australian foods to the area and did so successfully! The popular Smashed Avo previously mentioned starts with a bread base from Zak the Baker and is loaded with a layer of thyme roasted mushrooms and heaping amounts of avocado. It's then topped with feta cheese, a squeeze of lime, and basil. An egg, poached to perfection, can also be added to the dish, but is not necessary, on top of the filling toast and hearty fruit. If you desire a rich breakfast, the Not So French Toast is a raved about item. Imagine regular French toast, then picture it perfectly golden brown and stuffed with prosciutto, ricotta, and basil. The extra egg batter remains on the edges for even more of a savory twist. If you want to stray away from the most popular options, try the "Magic Mushroom." For any huge mushroom fan out there, this is your paradise because it is technically an order of sautéed mushrooms with lemon, parsley, and goat cheese paired with a side of Zak the Baker toast.
BUNS & BUNS
1.1 Miles
Buns & Buns is known for…surprise: their steamed buns. You name it—shrimp buns, lobster buns, pork buns—they have it. The limited menu is creatively displayed on the wall right at the entrance so you can order and be directed to a nearby table. The outside seating lets you become a part of the surrounding area and enjoy the beautiful Miami weather. Brunch, lunch, and dinner are all very popular times to stop in. Aside from the buns, the spinach poofs topped with manchego cheese, chives, and tahini, as well as the tuna tartar and corn fritters, are very well known items on the menu. When ordering drinks, skip the sangria; it barely lasts a few glasses and is not at all worth the price. On the other hand, the $2 mimosas and bellinis served during weekend brunch are well worth every penny. Considering a meal should always end with sweets, the torrejas will do the trick and the custard soaked brioche with ice cream is a personal favorite.
APOKE
0.8 Miles
Apoke is essentially a seafood version of Chipotle. First time eating here? That's not a problem. With several University of Miami students working as employees, the staff is incredibly welcoming and helpful. There is the option of getting a burrito, burrito bowl, or salad then start off by choosing a base of either brown or white rice, quinoa, or lettuce. Next, you pick two proteins out of eight tasty under-the-sea options. After that, you get to add as many toppings as your heart desires! To top it off, you can load it up with a variety of sauces at the end, but make sure you test them before drizzling (or dumping…no judgement) them on your meal. You even get complimentary miso soup with your order! An order customized completely to your liking? Sounds like heaven to me!
BAGEL EMPORIUM & GRILL
0.7 Miles
Whether you want a tasty bagel, full breakfast, or a deli sandwich (on a bagel if you choose), this is the place to go. With big portions and reasonable prices, you'll always leave satisfied. This restaurant has copious food options so everyone has something they'll enjoy. Arrive early so you can get a table because it has never failed to be crowded, but luckily tables do turn over quickly. I love the diner ambiance here and the friendly staff. Food comes out very fast and is the perfect cure to the worst hangover. The classic breakfast foods include four egg omelets, eggs any way, pancakes, French toast, and waffles just to name a few!
MOON THAI & JAPANESE
0.8 Miles
Although parking here is tough, that isn't a problem for University of Miami students because it's a quick walk from campus. Upperclassmen can even park on campus and walk over if they are going after classes end or on the weekend. Although Miami is beautiful, the outside seating here is right on the highway, so I usually opt for dining inside. Moon satisfies any Thai or Japanese cravings, but I would recommend sticking to the Thai cuisineinstead of the Japanese items on the menu. Being the Thai food fanatic that I am, I could eat here for almost every meal. The Pad Thai and Pad See Eiew are two of my favorite dishes, in addition to the curries. You will most likely have leftovers with each of these meals, so going here is the perfect strategy to get enough food for dinner and lunch the next day. I know a good deal when I see one!