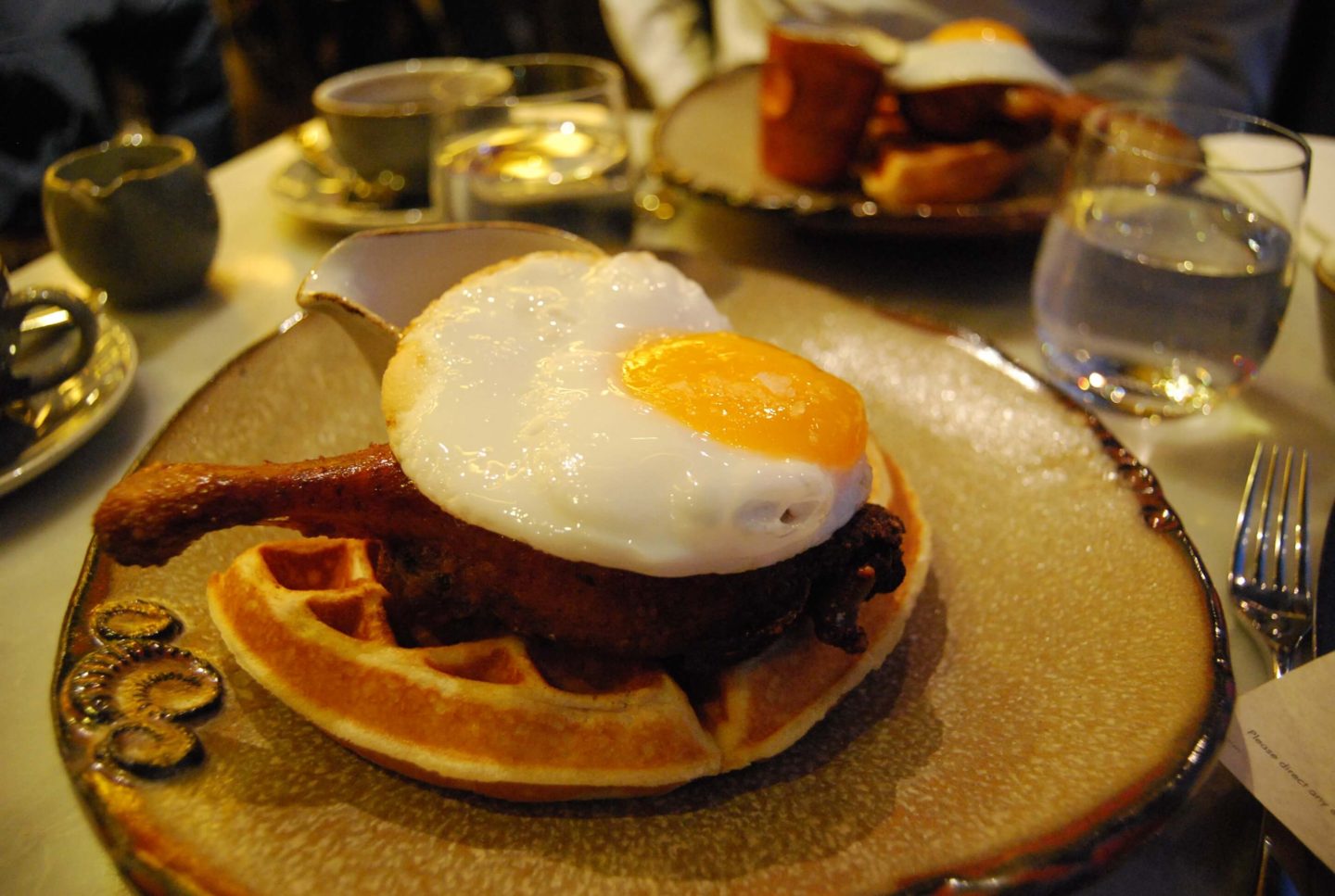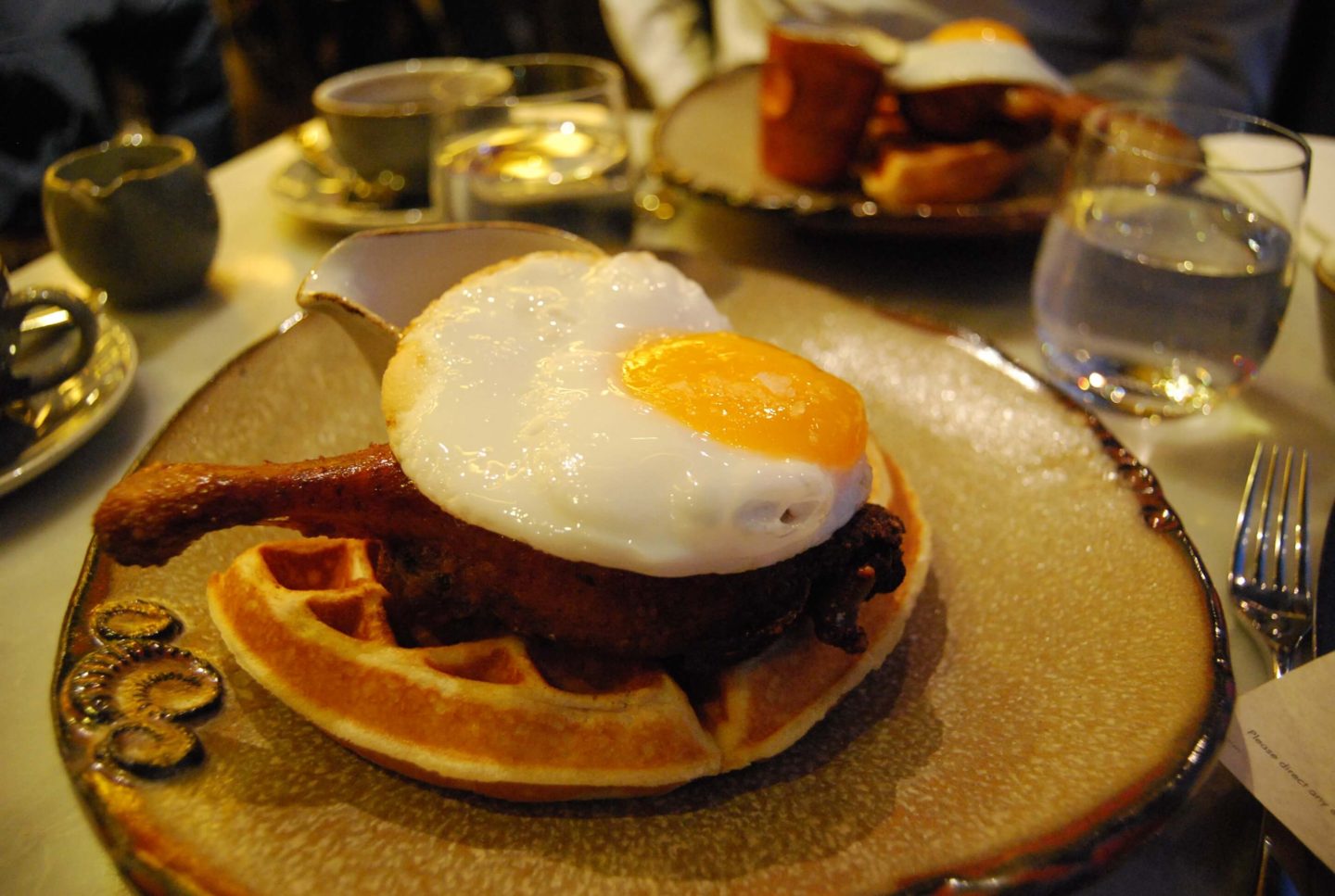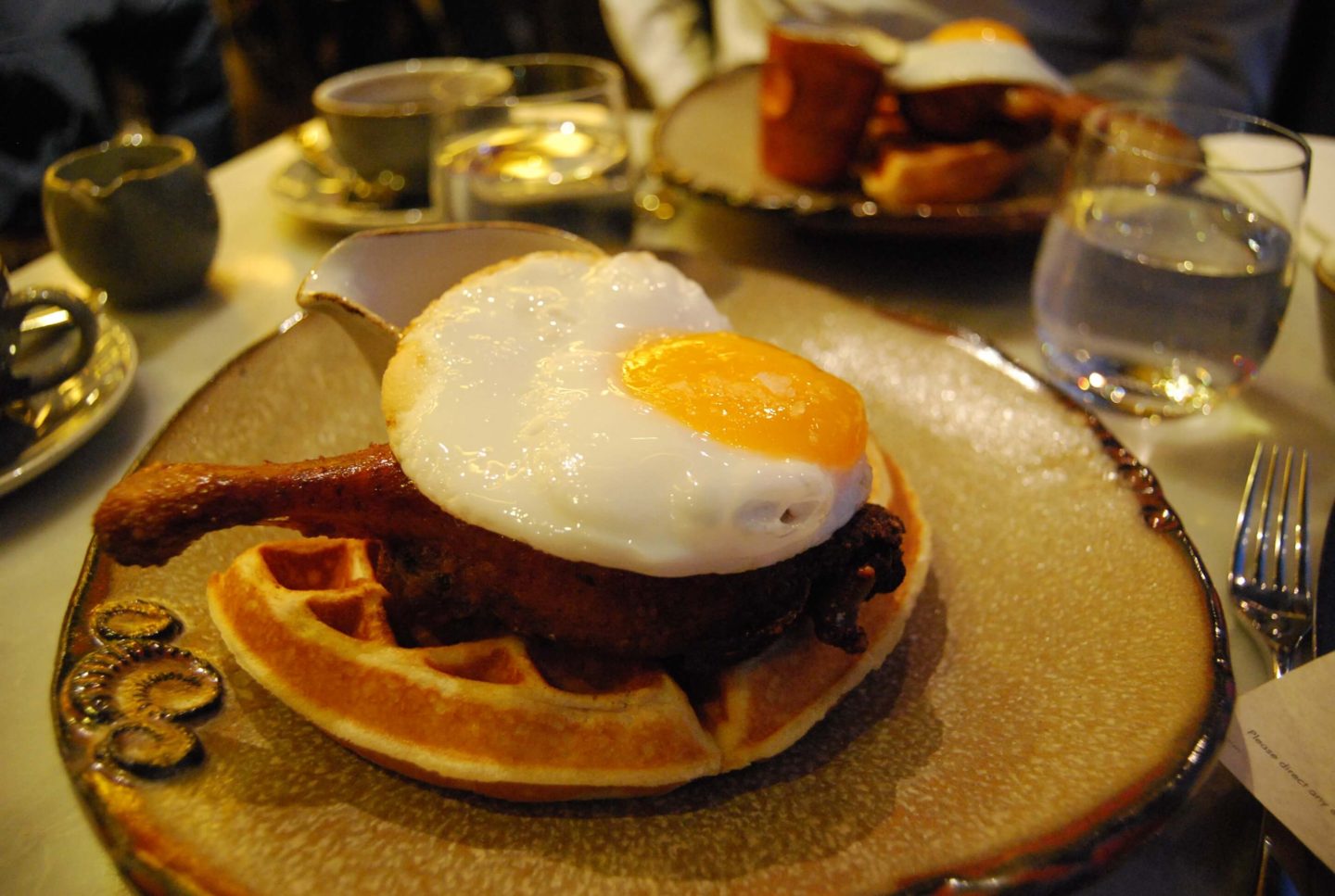 For our 7th anniversary, I booked us a table for two at the now legendary Duck & Waffle, a luxurious restaurantlocated on the 40th floor of the Heron Tower in central London. Most people who end up here at the break of dawn have little choice due the waiting list for dinner, but I wanted to make the most of a weekend in London and an early start here seemed perfect.
In fact, it had been on my radar for a while thanks to fellow bloggers and I couldn't resist it for a special occasion. Something I always do when I make a booking for a specific event or celebration is mention it; Duck & Waffle responded by giving us some of the best window seats in their ambient dining area, overlooking the Gherkin and the Thames.
BREAKFAST WITH A VIEW
Getting there early and managing to survive the super fast lift to take in the view from the adjacent bar, we were seated with a warm welcome. The waiter even said we had the best seats in the house, which as you can imagine, set the tone for the rest of our visit.
As we sat down, London was in a dark 'night mode' (this was 7am in January) and incredibly peaceful. Yet, there was still that reassuring hum of activity below with people already starting to commute. To this, we toasted with coffees and of course, chose to order the titular dish each – the duck and waffle with syrup.
I can honestly say this meal, on their breakfast, lunch and dinner menus, is amazingly good. It's different, both sweet and savoury, and takes you through a range of emotions; first you're curious, then unsure, then skeptical, followed by delighted and utterly convinced by the flavour combinations. Coupled with the coffee, the sugar in the syrup quickly woke us up after our early start and walk through the quiet streets from our hotel.
Throughout the meal nature certainly put on a show as the sun rose and London woke up with us. The bright lights of the commercial centre gradually dimmed and we could see for miles into the distance. The cloud cover meant we didn't get a bold and brass sunrise but instead enjoyed a subtle and warming start to our morning. As night turned to day, it felt pretty magical and made us wonder why we don't make time to watch it more often.
LUXURIOUS AND LEISURELY
With our breakfast plates cleared we opted for our second coffee of the morning as the first one was so good. It also allowed us to just sit back and enjoy the view. Literally. When you book online it sets your visit to one hour but we enjoyed a leisurely one and half hours without staff rushing us in the slightest and quite the opposite, they took the time to chat to us.
We also lingered in the bar for some final moments before braving the lift, which is considerably worse when going down with a full stomach!