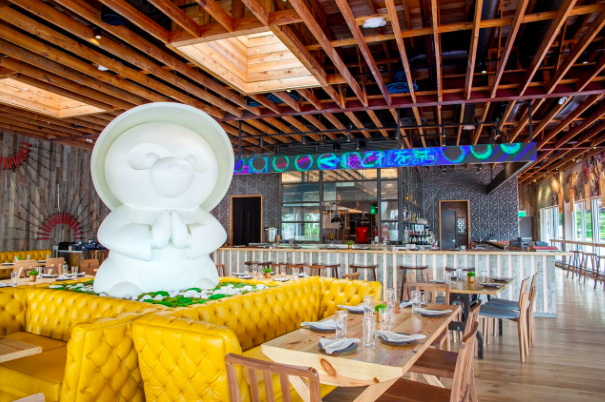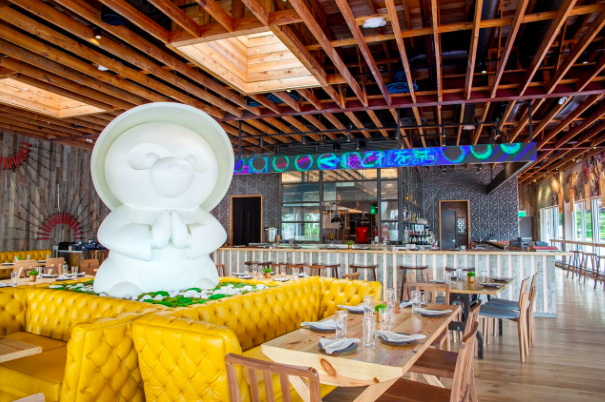 Since its Fall 2016 opening, Tanuki, known for being a friendly, upscale
and modern dining experience, has emerged as the quintessential spot for pan-Asian fare on Miami Beach. Based on its location in the vibrant heart of South Beach, Tanuki has quickly become the definitive go- to for locals and tourists alike to fuel up after a day at the beach or before a night on the
town. Adding to its wide appeal, Tanuki recently launched dim sum service with a modern twist. Utilizing unexpected ingredients including foie gras and shaved truffle, Tanuki joins the exclusive ranks as one of Miami Beach's only dim sum purveyors. Offering a fresh spin on traditional dim sum, the
menu is offered at an approachable price point and served in a fun and relaxing environment, making Tanuki a unique dining experience on the beach. On his decision to add dim sum to the menu, executive chef Drew Andrade says, dim sum is traditionally an interactive meal shared amongst friends and family, and we wanted to bring that spirit to Tanuki. We take a classical approach with a bit of a twist, incorporating bolder flavors than you would find in traditional dim sum. Andrade kept classic dim sum
items, like the Shrimp Har Gow, on the menu but updated the traditional Chinese recipes with modern, fresh ingredients.
The menu has been carefully curated by Chef Andrade and includes 11 signature a la carte dim sum dishes with highlights like Chicken Truffle Siu Mai, Peking Duck Dumpling, Xiao Long Bao, Black Pepper Beef and Beef & Foie Gras Dumpling starting at $11. For larger groups, Tanuki offers a dim sum platter for $29 featuring a selection of three types of dumplings. In China and Hong Kong, traditional dim sum is offered for lunch and yum cha
(afternoon tea); while Tanuki serves dim sum from customary bamboo
steamer baskets, the restaurant bucks tradition by offering the delicious bites all day long. Literally translated, dim sum (点心) means to touch the heart, and is meant to be shared– this sentiment makes Tanuki the perfect gathering place for families as well as groups of friends looking to fuel up before a night out.